Although mobile technology and the Internet broadly said seem to be omnipresent at the moment, different economic conditions lead to faster or slower adoption of trends throughout the world. Some of the largest countries in the world in terms of population are considered to be emerging powers, so it only figures that major verticals already established in other parts of the world, such as e-commerce, for instance, would gain momentum later on.
Take India, for instance - latest reports valuate the e-retail market at over $ 2 billion, with nearly a four-fold increase in the past two years. With a such a big market and potential of growth, several local and international players have started to tap into India. On the grocery side of e-commerce is a rather new venture called BazaarCart.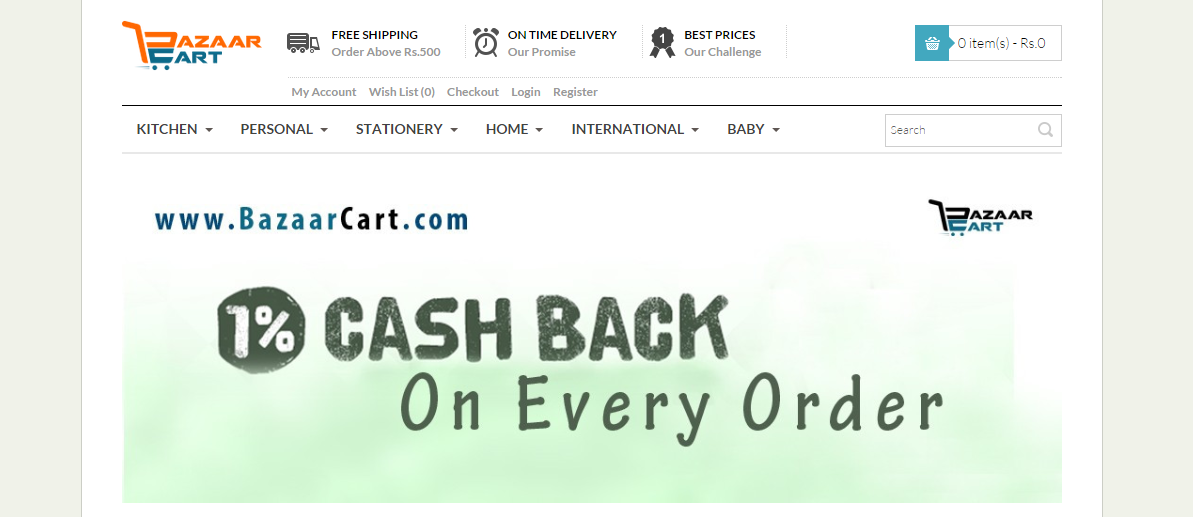 BazaarCart is located in New Delhi and ships groceries and other consumables directly to any home in certain Delhi areas. All deliveries are made in a maximum of two days since the order is placed on the website, and orders can include one of the 6,000+ products available on BazaarCart. If your order is not appropriate, you can return most products in 5 days after receiving them, being refunded in Cart Credits to be further used for other future purchases.
At the moment, BazaarCart is the largest online supplier for the Delhi area of daily needs products. It caters to people's needs of not queueing in line and getting their hands full of groceries.