(P) signals an advertorial ordered for What's With?! If you want to get featured on our blog, contact us via Fiverr
WordPress remains king of the blogging platforms, and is also one of the best success stories in terms of resource integration. Scores of individuals have gained popularity and significant financial stability by engaging in WordPress plugin creation, "how-to" courses and other side creations based on WordPress. Basically, Automattic's child is one of the leading brands in the online field, and people are still innovating its usage - this is the case with SkyStats, a US-based WordPress dashboard that promises to be a delightful experience.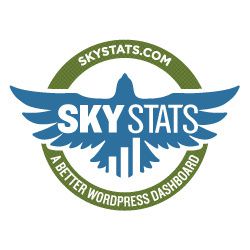 SkyStats works as a plugin allowing quite appealing customization of the WordPress dashboard. This occurs by integration of various business-related data such as Google Analytics, different social media outlets, e-mail, video content and more. SkyStats also comes with the white label option, allowing customers to give their subsequent clients the possibility to use a dashboard branded with their service provider's signage. Collaboration is also possible with SkyStats, by assigning different creation or editing roles to a specific team of coworkers.
SkyStats is a continued work-in-progress, with various services to be integrated in the future, and you can also decide what is the next one on which the team behind SkyStats should be working on by voting on their website.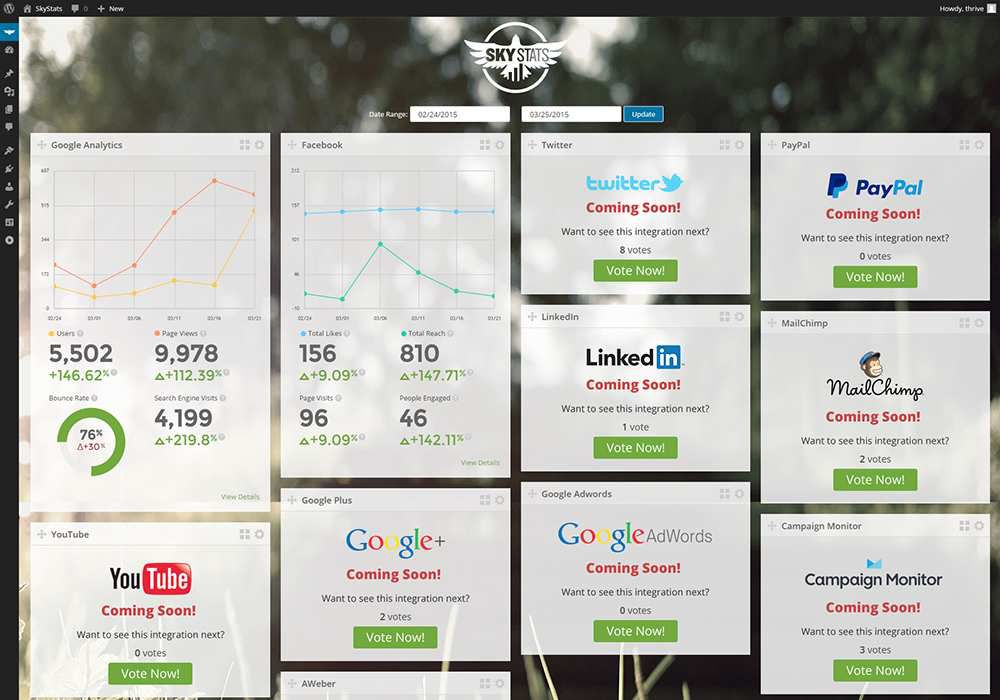 In terms of pricing, SkyStats has a free basic version, with all integrations available but no possibility to white-label it to your clients, and even the most expensive version, with unlimited site licenses, doesn't go higher than $50 per year.
SkyStats has come out of the marketing factory of ThriveNet Marketing, and all-round web services company in Arlington, Texas, quite known in the region. We're using Over-Blog on What's With, but given the apparent beauty of SkyStats, one cannot help but think about shifting to WordPress...